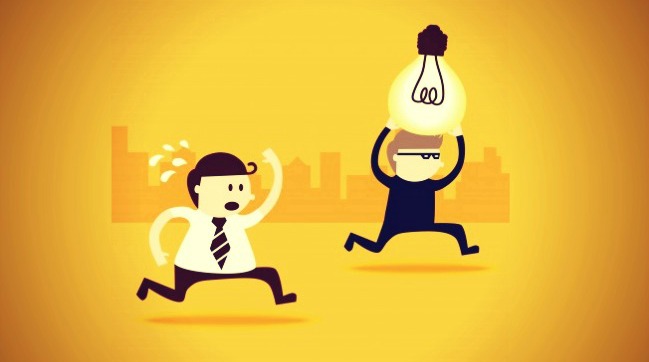 UNDERSTANDING ASPECTS OF PLAGIARISM AND LEARNING POSSIBLE REMEDIES
After discussing the danger of using copyright protected images on your website, today I would like to share with you the importance of using plagiarism checker tools when publishing other people's writing on your company's blog.
Online world is offering a chance of enhancing the prospects in the global business platform. Websites are considered to be the most important and the most efficient tools to help business organizations in gaining exposure.
According to experts, content management can help in strengthening the reputation of online companies. If appropriately used, content can easily convey business messages regarding packages, deals, prices, and new services to target audiences.
In order to achieve this particular goal, business owners ask the help of professional content developers and writers who can understand their marketing strategy and add an appeal to their approach. This process has shown great promise in improving the business prospect of various organizations.
However, plagiarism brings complication in the advertising process of respective companies. It lands damaging blow on the reputation of online organizations, thus reducing their influence over target audiences.
Marketing experts believe that this problem and complication can be solved with cautious use of content. However, understanding how plagiarism can damage the reputation of a company, would certainly help marketing professionals and online business strategists to make an informed decision.
So, here is some information on a few ways how plagiarism can cause serious damage to a reputed company.
Losing Trust of Clients
Every marketing and advertisement plan is designed to earn the trust of clients. There are numerous companies in the online world who offer same services or products as your company does.
Uniqueness in conveying the business message makes a difference in attracting clients. Online content helps by simplifying the process of understanding lengthy and complex business functions.
However, content plagiarism can cause your company to fall under the scrutiny of search engines for using copied information. This process would surely damage your reputation and search engine rankings. Offering copied information is an offence and it destroys the integrity of your business. Lost client faith is nearly impossible to restore.
Therefore, professionals suggest to check content with efficient plagiarism checker before posting them. This process would help you to protect your reputation.
Blocking Brand Awareness
Internet is recognized to be the most efficient way of spreading information and messages throughout the world. This is the primary reason of using online content to reach the ears of target audience. However, websites using copied content would easily be recognized and search engines would block their information from spreading beyond state, country line.
It would certainly block the brand awareness of your company and make all your efforts worthless. Experts understand that it is impossible to analyze the uniqueness of a content piece by reading it. Therefore, they suggest using plagiarism checker tool or application to take care of these issues.
So, it is easy to understand that not avoiding plagiarism can make your online business vulnerable to reputation damage. According to the experts, availing the services of a content plagiarism checker would be helpful in measuring the uniqueness of your content.
These applications are capable of offering hundred percent accurate results in finding copied information fragments in your content. So, it is wise and beneficial to utilize them to secure the reputation of your company.